Bio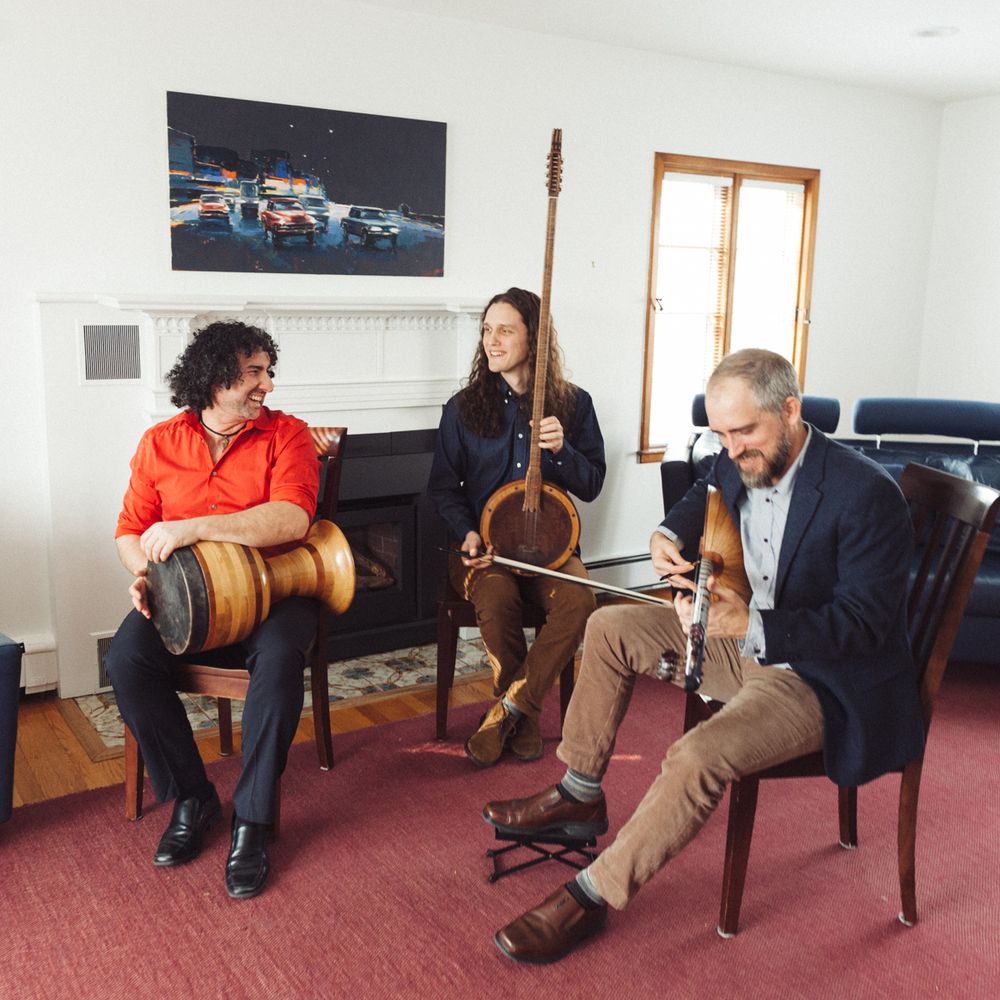 Çeşni Trio
Original Music Rooted in Turkish Makam and Other Eastern Modal Traditions
At turns romantic and elegant, vivacious and playful, the music of Çeşni Trio (pronounced Chesh-ni) is grounded in the flavors (çeşniler) of Turkish makam music while remaining deeply personal and contemporary. The ensemble guides the listener from dove-tailing contemplative melodies to odd-metered tunes that throw caution to the wind. A well placed breath opens the ceiling, an evocative ornament opens the heart.
Stevig and Harrist first met in Istanbul in 2010, where each was exploring Turkish music and culture on their own. Back home in Boston, MA they found themselves performing and studying Ottoman art music together in Orkestra Marhaba. They both felt the need to diversify their experience of this music beyond the traditional forms and pieces they had studied in the 500 year old Türk sanat müziği (Turkish art music) tradition to include Anatolian folk, Greek tradtional music, and other modal traditions from farther East. More importantly, they felt the need to use original composition as a means for a deeper understanding of how the traditional music works, while also putting their own unique creative stamp on it. As an idea for a trio began to take hold, the group found a deep kinship with Pirozzolo and Çeşni Trio was born.
Çeşni Trio performs on a wide variety of traditional instruments as well as non-traditional instruments that fit in their creative format. The Trio has performed throughout New England on many concert series and works together and in other music groups to promote the growth and understanding of contemporary modal music. Çeşni Trio aims to take listeners on a transportive musical journey that serves to help preserve and add to these amazing living musical traditions.  
For more info and to stay up to date on performances and workshops, please visit www.cesnimusic.com, sign up for our mailing list, and follow us on social media.
For more info on the performers, please visit:
Photography by Meghan Ireland